Check out our creations
We promise they'll convince you
Argenta
The Argenta banking app was created for the Argenta bank.
In 2017 Argenta wanted to go all in on the digital front. We worked on creating their new digital banking app together with Argenta.
Fast forward to today, and the Argenta banking app has tons of features including Itsme®, instant payments and Face & Touch ID. The app also allows you to view all your banking products, transfer money, ...
For more info check https://app.argenta.be/, or run the Demo mode from the app in the App Store or Google Play.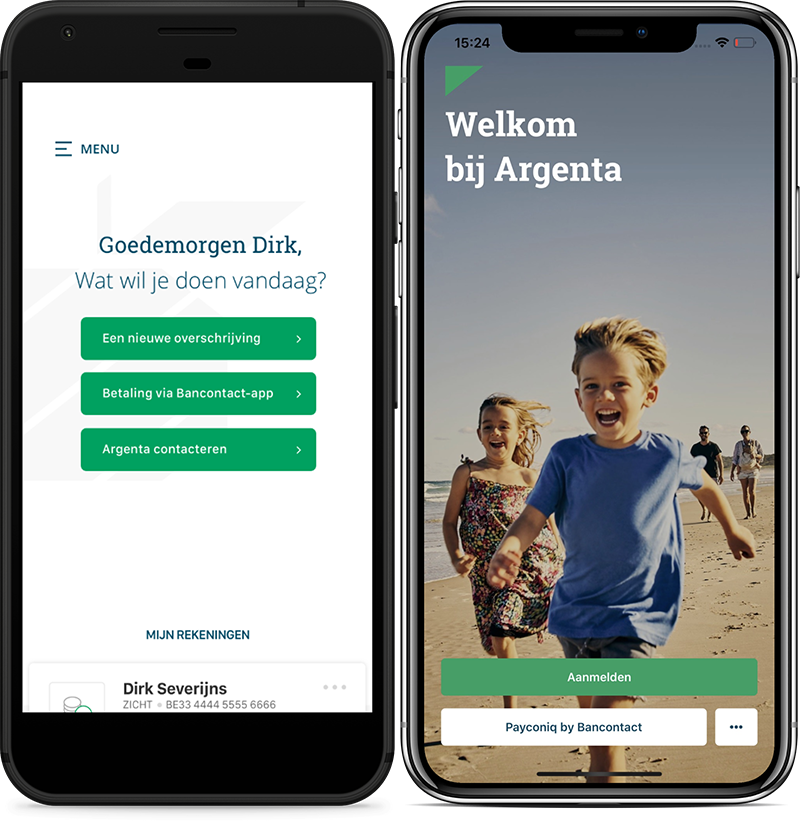 VRT NU
VRT NU is the video platform of VRT, containing all shows & movies that they offer online.
In the app you can watch your favorite shows or discover new ones through featured content & suggestions. You can also watch live (één, canvas & ketnet) TV.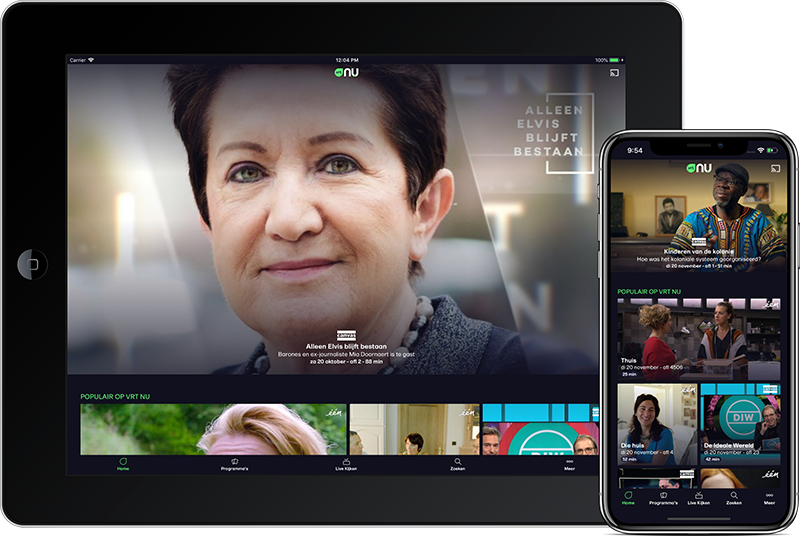 My Speedy (Bridgestone)
The My Speedy app was created for Bridgestone. It allows drives to monitor the real-time status of their vehicle.
My Speedy tells you what's going on under the hood, without popping it. It not only warns the driver in case of issues, it also helps you locate the nearest service center. The data is read out through the on board diagnostics port. Through an advanced API, My Speedy can predict future issues (worn tires, breaks,...) and warn the driver before they occur. The app also gives the driver basic maintenance instructions.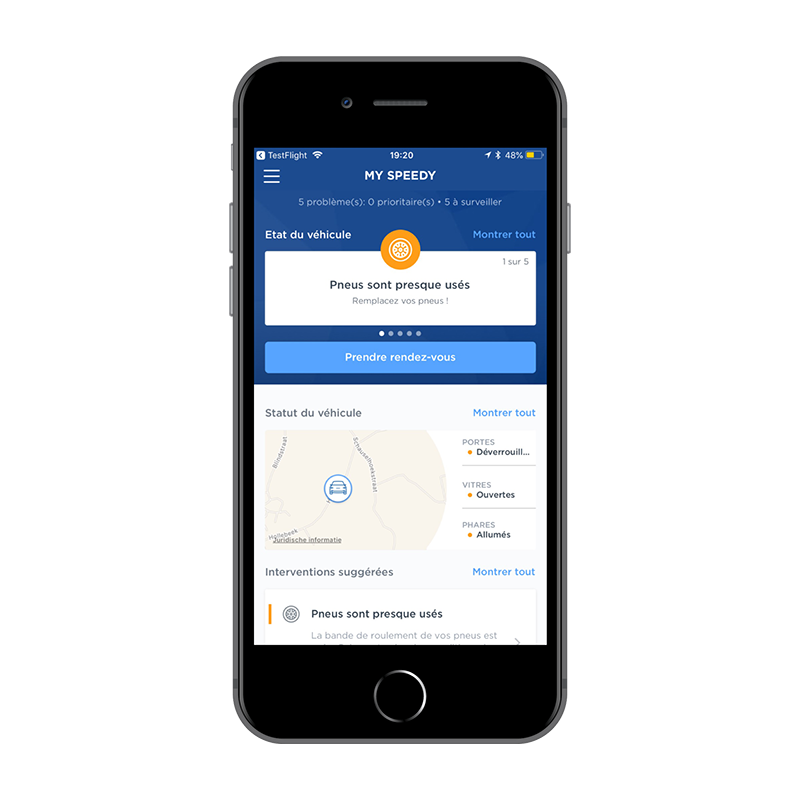 Interested in working together?